Ref:
Date:
Location:
Place:
[clikcontent type=paymentBuyLink replaceable=true]
Discover Nisi M75
Ref:
Date:
Location:
Place:
[clikcontent type=paymentBuyLink replaceable=true]
The NEW Nisi M75 75mm mirrorless filter system is based on the same ingenious system as the bigger V5 system. Developed especially for Mirrorless systems, it is ideally suited for smaller compact camera systems with lens threads from 40.5 to 67mm, including Micro Four Thirds systems.
It is suitable for many lenses from Fuji, Olympus, Panasonic, and others.

The M75 system replaces the 70mm M1 system with a number of important updates. As well as wider to accommodate more lenses, the holder has new redesigned rails for smoother operation and also includes a lock pin enabling the holder to be locked at any angle. A wider range of filters have been introduced, along with a new Storage case, and it will also be available with the Standard Pro CPL and Landscape CPL.
New Filter Range

The range of filters for the new M75 System has been expanded over the older M1 70mm System. Still using the same hight quality Optical glass with Nano coatings, the filter range now also includes the Medium Graduated filters, as well as Soft, Hard, and Reverse Graduated.
Each one is now available as 2 and 3 stops, and the ND range has been expanded to include 3, 6, 10 and 15 stops.
Also new is the Nisi Natural Night filter, perfect for those night time city scapes.
New Holder Design

CNC machined from aviation grade aluminium, the new M75 filter holder has some important updates. Filter rails have been redesigned making them smoother and even easier to slide filters, and a new lock pin allows the holder to be angled and locked in any position.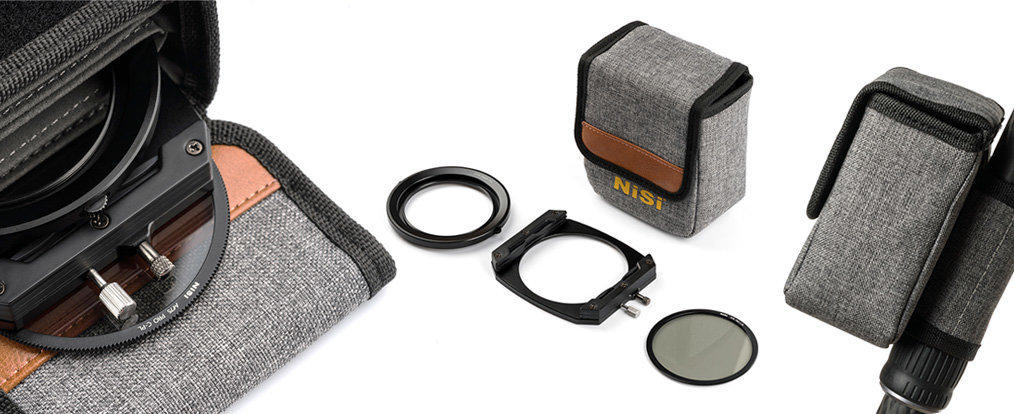 Kit Contents

The Nisi M75 System is supplied complete with the filter holder, main adapter ring for 67mm threaded lenses, and circular polariser. Additional step rings are available for other lens thread sizes.

The Nisi M75 is now supplied with a new Kit Case, following on from the new design of other cases in tough grey fabric, it has a tripod loop on the rear for easy fastening to a tripod and will hold the full kit plus up to 5 filters.
Compatibility

Suitable for all lenses up to 67mm thread.

For larger thread lenses this system may be used up to 72mm thread with a FOV no wider than 40mm approx (m4/3), and Fuji 50-150. A step down ring 72-67mm is required, with a 67-67mm extender ring, both available from third parties.
For other systems please use the max 72mm thread and min 40mm FOV as a guide.

Please note step-down rings are not included. The system will fit all 67mm thread lenses without additional rings. Third party step up rings are available for 'your lens'-67mm.